About the Business
"Success doesn't come from what you do occasionally, it comes from what you do consistently."
Based in Stirling, Perth, Western Australia, for over a decade Neil Salvia Building Designs has been helping families, couples and businesses with their custom building design needs. The business philosophy – Design, Create, Enjoy – highlights their dedication to providing a premium service from the first meeting, through to after completion when the client is enjoying their new lifestyle, each stage is carefully planned and considered. Owned and Operated by Sole trader Neil Salvia, Neil Salvia Building Designs has consistently delivered thoughtful, innovative custom home designs bringing client's dream homes into reality.
Design
By listening to the clients needs, and translating these into formal plans, addendums and blueprints, Neil Salvia Building Designs can ensure each build best reflects the specific needs of each client. Some clients struggle to visualise their new home, a 3D rendering of the building, interior and landscape design brings their vision to life before the build.
Create
Using the plans created hand in hand with the client and taking into consideration important design aspects such as energy efficiency, structural engineering, building compliance, and interior and landscape design, Neil Saliva Building Design will manage the building process from council approval through to move in day.
Enjoy
All that is left after the build is complete is for the client to move in. Through the full-scale project management services offered by Neil Salvia Building Design clients have peace of mind that their new home is perfect, with any defects that appear handled quickly and efficiently. Client's now getting to enjoy their newfound lifestyle in their new custom home.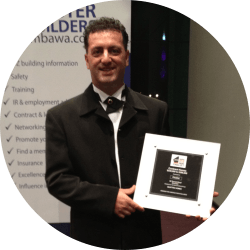 About the Director
Neil Salvia has been working in Perth as a designer since 1995, becoming the sole trader owner of Neil Salvia Building Designs in 2007. Driven to consistently provide the highest quality of documentation for his clients, Neil found an avenue where his clients needed a person that could bring their project to reality without dealing through the stress of the building process and so introduced project/site management to the range of services the company offers. Over these years Neil has successfully delivered projects from inception to completion.
As a Building Designers Association of WA (BDAWa) member since 2008 (member No 485), Neil joined the Management Committee in 2009 to pursue the creation of professional development materials for his building design colleagues; delivering materials on Education of Design and Industry Change. Neil operated as the Chairperson of Professional Development for the BDAWa from 2014 – 2016.
In 2017 Neil Salvia was accepted as an Accredited Member of the Building Designers Association of WA (No 15002).
Neil Salvia of NSBD has completed numerous innovative designs for us in Karratha. He has been able to work within our clients budgets and produces all works in a timely manner. He has a great knowledge of the latest products on the market and is always keen to push the boundaries on his designs if required. He is always willing to assist once the build has started, and is a pleasure to deal with .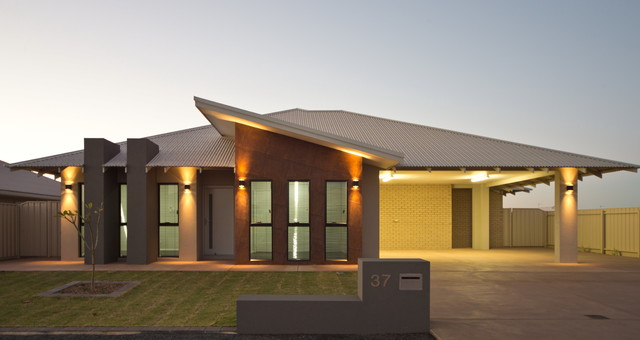 We have multiple projects on the go with Neil Salvia. We find communication is the key to a successful project and by collaborating Interior Design with your Building Design we ensure a streamlined design process. Neil understands what is needed, he is direct and to the point whilst being at the forefront of design trends. He is passionate about creating unique spaces and will give you input and ideas that will surpass your expectations.
Neil's adaptability has been instrumental in the success we have achieved in delivering to a diverse group of clients at Quattro Homes. Intelligent design with respect for the budgetary constraints and delivering on the benefits of his knowledge with respect to solar passive, energy efficient homes.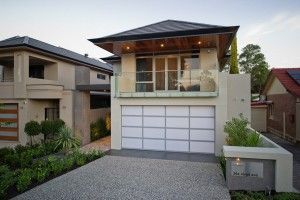 Thank you again Neil for all your hard work and patience with this project, our experience working with you has been extremely enjoyable. Your level of technical experience, professionalism and knowledge has assured us that we are getting what we want and a truly unique design that has captured what is important to us. We will highly recommend your services to friends and family.
Professional, Knowledgeable, Efficient, Thorough and cared about the project, through the design process Neil captured and cared about what was important to us as the client. Neil was able to make out Ideas work in a stylish way we couldn't even imagine! And best of all not only was his creative design unique and functional, he was very organised and easy to work with. Would highly recommend to any one looking for a home design, and wants the headache taken away and a set of plans that not only are creative, but work.
I am currently working with Neil on a multi development site. We want him to design a dream exec rental which would accommodate 5 of us as well if we decide to live in it. Neil has the vision we lack and the creativity to incorporate all of our demands that make sense and the tactfulness to handle the demands that don't. Would I recommend him – without a second thought if you want professionalism, design expertise, a good listener and arbitrator when as a couple you need to make a decision and cannot agree:-)
Some of Our Recent Projects
Suite 9, 37 Cedric Street
Stirling, WA 6021
Open 9am – 5pm Monday – Friday
Phone: 9344 6747
Mobile: 0400 570 355
Member 485 Building Designers Association WA (Inc)
Accredited Member 15002 Building Designers Association WA (Inc)
Member 884916 Housing Industry Association (HIA)
At Neil Salvia Building Designs, we want to hear from you so please, fill out the form below and we'll get back to you as soon as possible.